---
Here is Rydell High's senior class of 1959: duck-tailed, hot-rodding "T-Birds" and their gum-snapping, hip-shaking "Pink Ladies" in bobby sox and pedal pushers, evoking the look and sound of the 1950s in this rollicking musical. Head "greaser" Danny Zuko and new (good) girl Sandy Dumbrowski try to relive the high romance of their "Summer Nights" as the rest of the gang sings and dances its way through such songs as "Greased Lightnin'," "Hopelessly Devoted," "Those Magic Changes" recalling the music of Buddy Holly, Little Richard, and Elvis Presley that became the soundtrack of a generation.

The smash comedy hit of the London and Broadway stages, this much-revived classic from the playwright of Private Lives offers up fussy, cantankerous novelist Charles Condomine, re-married but haunted (literally) by the ghost of his late first wife, the clever and insistent Elvira who is called up by a visiting "happy medium," one Madame Arcati.

Epilepsy is a brain disorder that causes recurring, unprovoked seizures, but how does it effect the day to day lives of those who struggle with it? Join us for an original play written by Jarred Norman about a young man who has started a help group for people struggling with epilepsy and see how he mentors a teen who has just been diagnosed. Half of our ticket sales will go to benefit an epilepsy charity.

Next to Normal is the story of Diana Goodman and her family. Traumatized by the death of her infant son from an undiagnosed intestinal obstruction, Diana has lived with bipolar depressive disorder and delusional episodes for the past seventeen years. The illness has affected everyone in her life, and has nearly torn her family apart on several occasions. With subject matter rendered achingly recognizable by Brian Yorkey, and a dynamic, energetic pop-rock score by Tom Kitt, Next to Normal is a show that enables a small group of actors to showcase powerhouse vocals while exploring pressing contemporary issues of trauma, loss, mental health treatment, and the meaning of family.

Following the closing arguments in a murder trial, the 12 members of the jury must deliberate, with a guilty verdict meaning death for the accused, an inner-city teen. As the dozen men try to reach a unanimous decision while sequestered in a room, one juror casts considerable doubt on elements of the case. Personal issues soon rise to the surface, and conflict threatens to derail the delicate process that will decide one boy's fate.
Purchase Tickets
Purchase tickets online for our upcoming performances!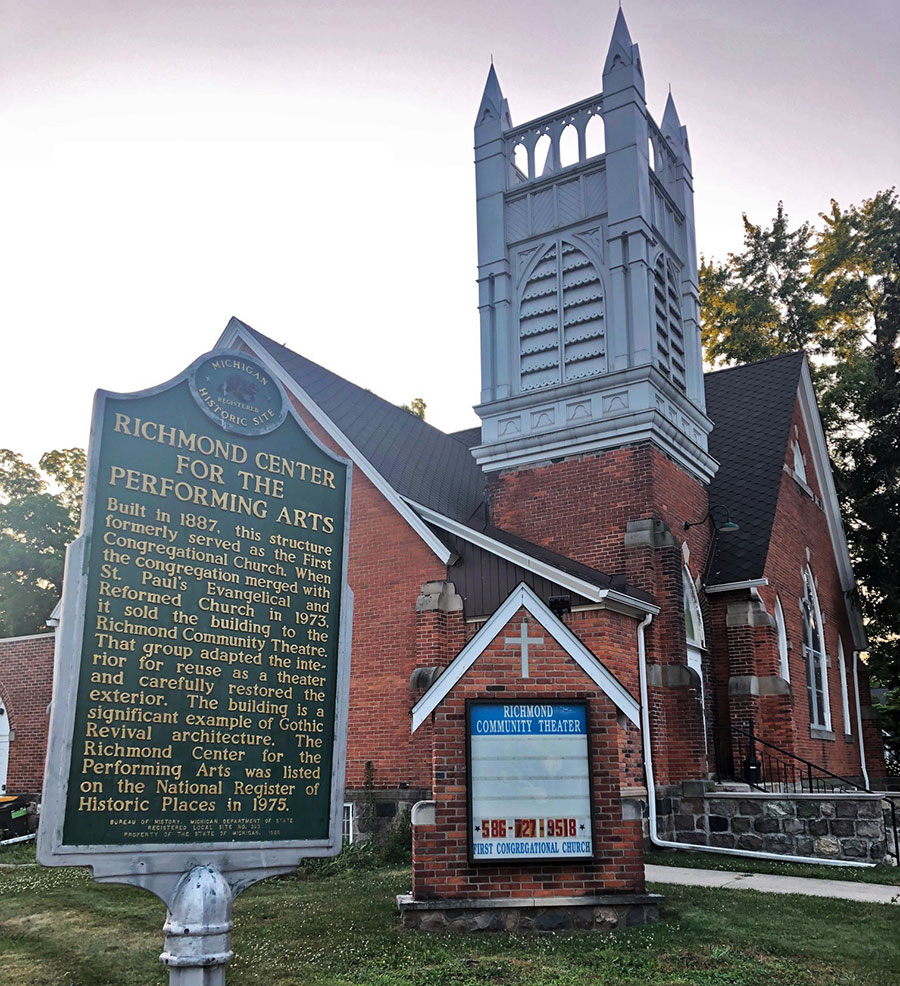 Our Mission
It is our goal to present theatrical presentations that will:
Provide an environment for the community involvement with the theatre at all levels.
Enrich our community through the art of theatre.
Inspire and challenge artists and audiences.
Nurture collaboration and individual creativity.
Provide opportunities for the youth in our community to personally experience theatre.