---
The internationally popular game is now a fun-filled musical that brings the world's best-known suspects to life and invites the audience to help solve the mystery: who killed Mr. Boddy, in what room, and with what weapon. The audience receives forms to help them deduce the solution from clues given throughout the fun-filled evening. Three audience members choose from cards representing the potential murderers, weapons, and rooms; there are 216 possible solutions! Only one hard-nosed detective is qualified to unravel the merry mayhem. Comic antics, witty lyrics, and a beguiling score carry the investigation from room to room. Even after the culprit confesses, a surprise twist delights the audience.

For the mere sake of adventure, danger, and the "fun of the thing," Wyndham Brandon persuades his weak minded friend, Charles Granillo, to assist him in the murder of a fellow undergraduate, a perfectly harmless man named Ronald Raglan. They place the body in a wooden chest, and to add spice to their handiwork, invite a few acquaintances, including the dead youth's father, to a party, the chest with its gruesome contents serving as a supper table. The horror and tension are worked up gradually; thunder grows outside, the guests leave, and we see the reactions of the two murderers, watched closely by the suspecting lame poet, Rupert Cadell.

Join Isabella and her friends as they remember the good old days, navigating through being the new kid in a small town called Richmond, Michigan. Written by Richmond citizens Isabella Cracchiolo and her father, Vince, the story tells of Isabella's life growing up in Richmond Michigan. Lyrics and music for the songs in this show are all written and produced by Richmond natives.

A comical feast that embraces the wackiness in every family, features an original story and it's every father's nightmare: Wednesday Addams, the ultimate princess of darkness, has grown up and fallen in love with a sweet, smart young man from a respectable family– a man her parents have never met. And if that wasn't upsetting enough, Wednesday confides in her father and begs him not to tell her mother. Now, Gomez Addams must do something he's never done before– keep a secret from his beloved wife, Morticia. Everything will change for the whole family on the fateful night they host a dinner for Wednesday's "normal" boyfriend and his parents.

This 1960's French farce adapted for the English-speaking stage features self-styled Parisian lothario Bernard, who has Italian, German, and American fiancées, each a beautiful airline hostess with frequent "layovers." He keeps "one up, one down, and one pending" until unexpected schedule changes bring all three to Paris, and Bernard's apartment, at the same time.
Purchase Tickets
Purchase tickets online for our upcoming performances!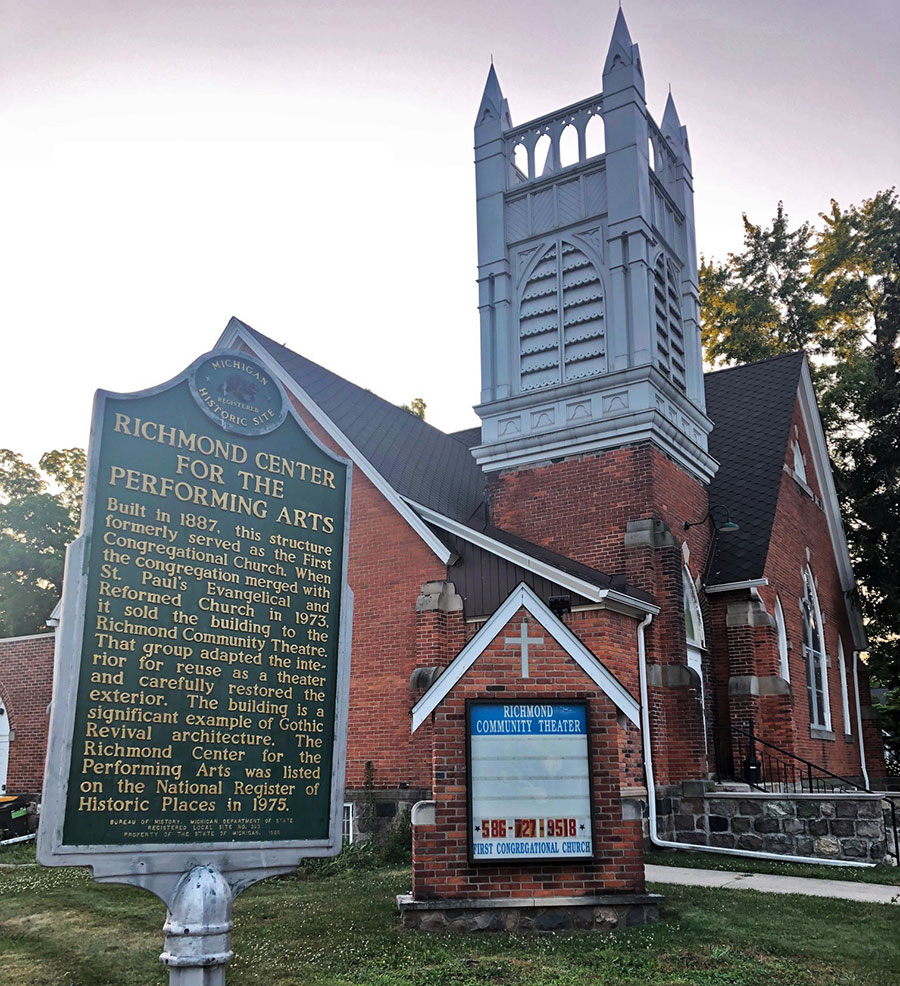 Our Mission
It is our goal to present theatrical presentations that will:
Provide an environment for the community involvement with the theatre at all levels.
Enrich our community through the art of theatre.
Inspire and challenge artists and audiences.
Nurture collaboration and individual creativity.
Provide opportunities for the youth in our community to personally experience theatre.