---
The internationally popular game is now a fun-filled musical that brings the world's best-known suspects to life and invites the audience to help solve the mystery: who killed Mr. Boddy, in what room, and with what weapon. The audience receives forms to help them deduce the solution from clues given throughout the fun-filled evening. Three audience members choose from cards representing the potential murderers, weapons, and rooms; there are 216 possible solutions! Only one hard-nosed detective is qualified to unravel the merry mayhem. Comic antics, witty lyrics, and a beguiling score carry the investigation from room to room. Even after the culprit confesses, a surprise twist delights the audience.

Auditions: December 16th & 17th, 2019 at 7:00 PM

Read more for showtimes and to purchase tickets!

Suppose you're an attractive high-school girl and you're not only a member of a large and unique family but your father is, in fact, one of the great pioneers of industrial efficiency. Then suppose he decides, for no apparent reason, to apply is unorthodox methods to you and to the rest of your big family. The results are terribly embarrassing, funny and – it must be admitted – extremely effective!

Auditions: March 23rd & 24th, 2020 at 7:00 PM

Grandson of the infamous Victor Frankenstein, Frederick Frankenstein (pronounced "Fronk-en-steen") inherits his family's estate in Transylvania. With the help of a hunchbacked sidekick, Igor and a leggy lab assistant, Inga (pronounced normally), Frederick finds himself in a the mad scientist shoes of his ancestors. "It's alive!" he exclaims as he bring to life a creature to rival his grandfather's. Eventually, of course, the monster escapes and hilarity continuously abounds.

Read more for showtimes and to purchase tickets!

An eccentric family allows each member to pursue his own ambition in the home, but their routine is disrupted when a daughter with a regular job wants to bring her fiance and his Wall Street family to dinner in George S. Kaufman and Moss Hart's Pulitzer Prize-winning comedy.

Auditions: September 9th & 10th 2019, 7:00 PM

Read more for showtimes and to purchase tickets!

Buddy, a young orphan, mistakenly crawls into Santa's bag of gifts and is transported to the North Pole. The would-be elf is raised, unaware that he is actually a human, until his enormous size and poor toy-making abilities cause him to face the truth. Buddy embarks on a journey to New York City to find his birth father who is on the naughty list and that his half-brother doesn't even believe in Santa, Buddy is determined to win over his new family and help New York remember the true meaning of Christmas.

AUDITIONS: September 17th and 18th 2019 7:00pm

Join us as a director or performer or audience member for these fun filled, short, One Act shows. Part of the proceeds from this show will go to a charity that is later to be announced. The past three years we have done a charity show, donating over 1 thousand dollars. Help us do right in this world, and have a grand time doing it.

AUDITIONS: November 2019 4th and 5th 7:00pm
Purchase Tickets
Purchase tickets online for our upcoming performances!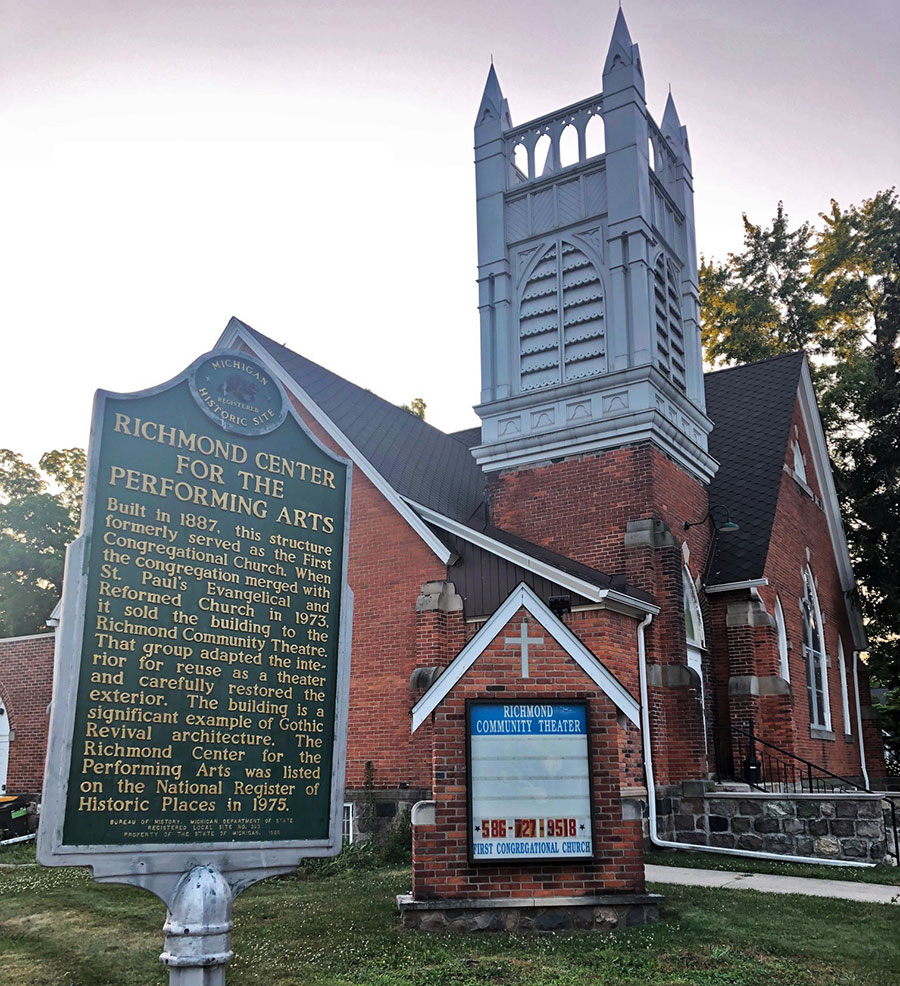 Our Mission
It is our goal to present theatrical presentations that will:
Provide an environment for the community involvement with the theatre at all levels.
Enrich our community through the art of theatre.
Inspire and challenge artists and audiences.
Nurture collaboration and individual creativity.
Provide opportunities for the youth in our community to personally experience theatre.